We recognize that all our patients are unique and deserve to receive dental care that reflects their individual needs. Our experienced and talented dental team is committed to working with you and your family to create a comfortable, stress-free, and rewarding dental experience every time you visit our practice.
We are pleased to welcome you and your family, and we look forward to working with you.
Raanne Tindle, DMD
A Love for Healthy Smiles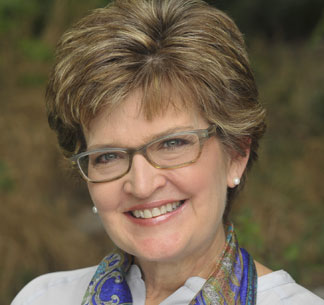 Dentistry is a way of life for my family and me. My uncle was a dentist and my daughter is Dr. Trevor Tindle. I am so thankful to have a calling that allows me to use my God-given artistic abilities and concern for others in this way. Each of my patients has a friend in me and knows they can call on me in or outside of work.
I enjoy getting to know people from different walks of life. I am humbled by the trust they place in me and strive to exceed their expectations. Seeing a person's reaction when we've finished a procedure, and it has made them feel better and improved their smile, is rewarding. I love the hugs I get when a patient is thrilled with their care experience and results.
It warms my heart to see my patients who want to stop by and visit even when they don't have an appointment. They are my extended family. I have a personal as well as a professional commitment to each of them to provide the best dentistry has to offer.
Education and Commitment to Continuing Education
Doctorate of Medical Dentistry with honors – University of Mississippi Medical Center School of Dentistry; also received the Dental Materials Award and Colgate Scholarship for research in dental materials.
Bachelor's degree in chemistry with honors – Delta State University
Bayou Academy – graduated with academic excellence
Being a dentist means continually expanding my knowledge. I stay on the leading edge of technology and have had advanced training in implant restorations, cosmetic dentistry, botulinum toxin, and dermal fillers. I've traveled throughout the country to pursue continuing education in order to stay current on new trends, treatments, and materials. This ensures my patients are provided with the most effective, up-to-date, and high-quality care.
Professional Memberships
American Dental Association
Mississippi Dental Association – peer review committee member and chairperson
University of Mississippi Alumni Association Board, 2017-2018 president; I care about dentistry for our patients today and tomorrow
Mission of Mercy – dental volunteer
Cleveland Exchange Club, for community service
Cleveland Junior Auxiliary, to help our local children
First Baptist Church, to praise our Lord!
Personal Life
I grew up in Shelby,Ms. and attended college at Delta State University. I moved to Jackson for dental school, then back to Cleveland where I practiced dentistry for 35 years at Tindle Family Dentistry. Dr. Trevor Tindle helped in my practice in all aspects until she obtained her Doctorate in dentistry. Now I am proud to be helping her in her dental practice. Tindle Family Dentistry has been serving our patients for over 30 years!
I'm a wife, mother, grandmother, daughter, and sister. My husband Allen and I have been happily married since 1987. He teaches automotive service technology at Mississippi Delta Community College.
I come from a family of teachers: my husband, mother, and aunt all have taught. My father and grandfather were in the hardware business. My sister is an emergency room nurse. I am very proud that Dr. Trevor Tindle, my daughter, followed in my footsteps to become a dentist. We were the first mother-daughter team to graduate from the University of Mississippi Medical Center School of Dentistry.
When I'm not working, I enjoy playing with my granddaughter and grandson, hanging around with Trevor, and camping with Allen. Allen and I have taken some awesome trips exploring national parks out West. My mother Philene and I enjoy walking together. My sister and I go to our Mom's house for great food and family visits.. I love reading a good book, doing artwork, cooking, and outdoor activities. I have a sweet goldendoodle named Trixie.
Growing up, I had more than twelve years of piano and organ lessons, and used to be the organist and pianist for various churches. The piano I had as a child is still sitting in my home and I enjoy playing all types of music.